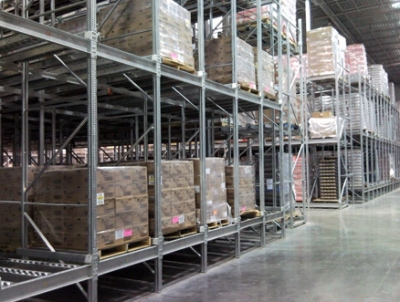 DeepFlo® Pallet Flow Systems maximizes your storage density by putting gravity to work.
The system's flow-through gravity-fed design allows pallet loads placed at the entry end of the system to flow under continuous speed control to the discharge end for convenient, timely removal.
As a result, pallets automatically index for accumulation. As pallets in different lanes are unloaded, those located behind move forward as replacements. If the storage lane, or stock keeping unit (SKU), is empty, the pallet load moves to the first position.
The DeepFlo® System also transforms wasted aisle space into valuable FIFO storage, with flow lane depth limited only by the size of your building, so you can put nearly every foot of floor and air space to profitable use. It's as remarkable - and as effective - as it sounds.
Pallet flow systems are designed to interface with equipment including AS/RS, WMS and Order Pick Modules. With over 30 years of experience DSS provides the most effective solutions to meet your warehousing needs.
---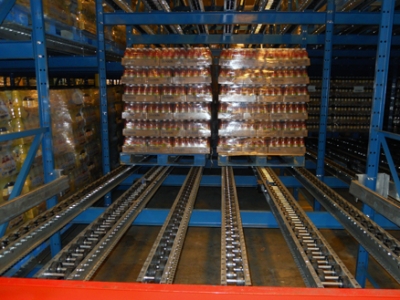 DeepFlo® Pallet Flow Storage Systems offer:
The best component selection to move your product

An affordable price

A proven system

Customer Service